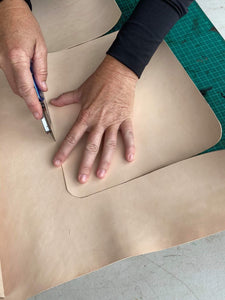 Leather Class $260 online payment or $250 Direct Deposit
Regular price $260.00 Sale
or make 4 interest-free payments of $65.00 AUD fortnightly with
More info
PLEASE READ THE DETAILS BELOW CAREFULLY
Gift certificates/Online Leather Class purchases are non-refundable and cannot be used for cash or other items. 
PAYMENT INFORMATION and DELIVERY
NOTE: There is a $20 extra fee via online payment. Once payment is complete, please email to notify us who the gift certificate is to be made out to, and where to email the certificate. 
To Pay at a cheaper rate:
Payment Via Bank Transfer:
Alternatively, to avoid fees, gift certificates can be paid via bank transfer. Once the bank transfer is completed, please email a bank receipt so that we can watch for your payment; and, to notify us of whom and where to email the gift certificate. 
Please transfer the full amount of $250
Julia Green
ANZ
BSB 014043
Account: 268875983
Cancellations
**Please note these classes are expensive to run, therefore payments are non-refundable.